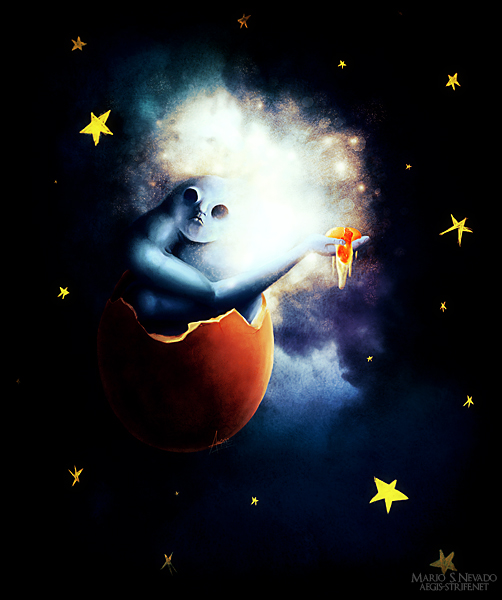 Innocent Accident
Hi all! Long time no see…
I've been really busy acting in the opera "La Tosca" (G. Puccini). A production of the Scottish Opera under an original direction of Anthony Besh (read more info here – in spanish) (oh well, in case you're asking yourself, yes, sometimes I'm an actor… I need to experiment everything! :)). It's been 2 weeks of full pleasure, I've worked with awesome people. I'm very happy about it 🙂
Meanwhile I've been working in several new illustrations, but none of them seem to satisfy my needs.
I have also updated the portfolio and my resumé with a brand new flash version, very comfy (check it out!) :). I bought a second hand Canon 70-300 mm lens for my Canon EOS 400D, so I am expecting some fun very soon with new photo sessions. I am investigating macro photography as well, and I think it's very exciting. I want to work more in that field, I've got a lot to learn about it and, who knows? Maybe some knowledge in macro photography could add some depth to my illustrations… you never know!
Well, talking about accidents, I show you here my new painting, "Innocent Accident", which I really started at the end of 2007 if I remember well. It was one of those random sketches you draw in your notebook. Days later you discover you like it so much and then you start to create a full new illustration to celebrate that. Well… in fact, that's what I did, but 2 years have passed in between. I think it was needing a specific moment to be finished 🙂
I've had a hard battle about the title. I find this image very enigmatical and strange and I am still not sure what it wants to tell me, so after struggling for hours against my brain, I just took the 2 most meaningful words I could think about related to what I see in this image.
Well, I think it's enough. Take a look at the original sketch from 2007 and to the finished painting below 🙂

P.S. Probably the next news you'll get from me will be about a little re-make of my short-film "The Migration"- I'm composing the new soundtrack 🙂
P.S.2. Have a nice vacation! 🙂