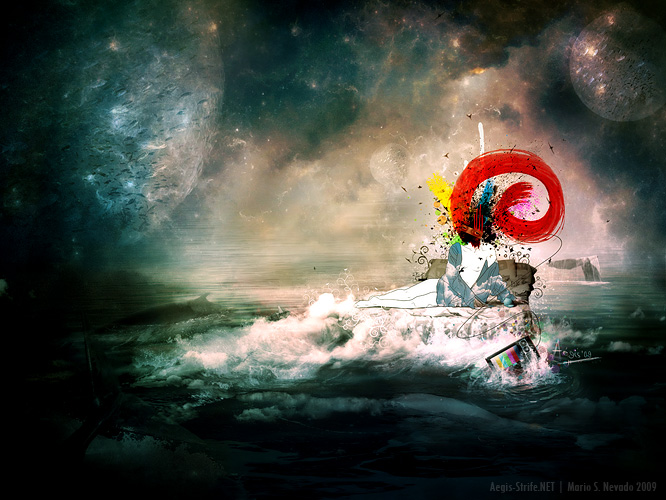 The traffic of the whales
Lately I can hardly sleep. I decided to took some vacation some months ago and it's starting to get out of my nerves because of the lack of duties (ironic, isn't it?). So I'm having some strange dreams, confusing, sometimes scaring, and they left on me a very strange sensation when I awake. It's like a thousand of whales were diving very fast leaving a trace of a very weird taste.
"The traffic of the whales"
Tangled blue/ Unstitched by the sea/ Incendiary sounds/ My awaken beat.
Misty froths/ Watery skies/ Doubting blurs/ My senses shown.
My soft bed/ In cottons raised/ As spread out cloud /Opens up my way.
My bright oniria/ Un-draws what's been lived/ Portraying a present/ Of ever-diving ents.
Like traffic/ A thousand whales/ / With their divided eyes/ Point at my punishment.
Shrewd-connoisseurs/ Of momentary guilt/ The night takes care/ Of the promised to be kept.
Weaved weaves/ Of pillows and sights/ Awaken and dazed/ With my sleep interrupted.
Thanks to Kid A for the title, even if he doesn't know that.